About Revolution Performance & Physical Therapy
Where Passion Meets Profession

Professional Skaters Association Certified Rated Figure Skating Coach
Member of the US Figure Skating National Network Sports Medicine Team of Providers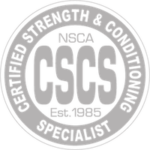 Certified Strength and Conditioning Specialist (CSCS)
Doctor of Physical Therapy
Licensed Orthopedic Physical Therapist
Certified Pilates Instructor, Trained in Mat and Apparatus
Adjunct Professor in Doctoral Program Teaching Human Biomechanics
Meet Stefanie Walsh
A Lifetime of Experience, Passion & Purpose
Life On the Ice
My name is Stefanie Walsh and I am easily excited about three things: Science, Skating and Fitness! My excitement and passion about skating has always been seemingly innate. As for science and fitness, they really became of interest to me through experience. As a young skater, I spent the summers training in Canada, near Toronto, Ontario. Each year that I returned home, my skating had significantly improved. I became fascinated with the profound malleability of the body and the positive impact that an off-ice program could make. Skating faster, jumping higher and spinning better was an exhilarating experience. I became fixated on my training when I started to achieve goals I had set for myself. At the time, I was too young to understand why the training I was doing off the ice was improving my skating so much, I simply just did it. Years later, it became clear to me, however, that I wanted and needed to understand the depths of the human body.

Pursuing Physical Therapy
My fascination with the extraordinary adaptability of the human body led me to my Doctorate in Physical Therapy (DPT) where I spent years studying each system of the body. During this time, I experienced enriching clinical internships where I learned how to apply this knowledge to various populations including athletes, skaters and dancers. Thereafter I became certified as a Strength and Conditioning Specialist (CSCS) and Pilates Instructor. Presently, I work in orthopedics and teach Biomechanics in a DPT program. I have had the pleasure and honor to work as a physical therapist with US Figure Skating on the Sports Medicine National Network team of providers. I am passionate about helping all people feel better, live happier, and build self-confidence through the process.
Stef at Skate America 2019 working as a Team USA physical therapist
Life Off of the Ice
I currently live and work in the Albany, NY area but will always call Norwood, NY home. I am a wife to an amazing husband and a mom to two amazing little kiddos.  Having my own family has helped me see the grander picture of life!
Stef as 'Snow White' for a Disney On Ice Performance